CEO's Greetings

DAEDONG HEAVY INDUSTRY
envisions growth
for all in the brighter future to come.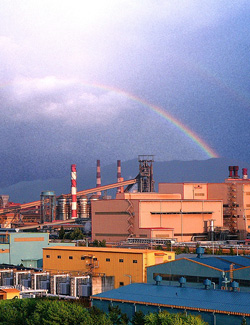 Since its foundation in 1989, DAEDONG HEAVY INDUSTRY has been persistantly growing as a specialist manufacturer in suppling equipments for steel factories and other industrial clients, based on unceasing devotion to innovation and profound technology.

Followed by a successful provision of the slab casting and steel making equipments to a world renoun major steel company POSCO and overseas steelworks, we have expanded our business overseas and in 2013, established a joint corporation in Indonesia for maintenance and repairs of factory equipments at KRAKATAU POSCO.

Our goal and our mission is to supply the best products to our clients delivered by utmost quality and thechnology. We will work restlessly to pursue perfection.

Thank you.
CEO